State Oil Fund of Azerbaijan Republic (SOFAZ) has announced a tender on insurance for its employees.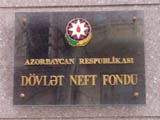 As APA reports, officials of licensed medical insurance companies having contracts with medical structures can apply to the Fund for Service Tender Application.
The application is free of charge. Insurance companies intending to participate in the tender have to submit their bids to the Fund by July 7.