An economic Forum of the United Nations Special Program for the Economies of Central Asia organized by the UN Economic Commission for Europe (UNECE), UN Economic and Social Commission for Asia (UNESCAP) and the Government of Azerbaijan was held on June 26 at Park Inn-Azerbaijan hotel in Baku.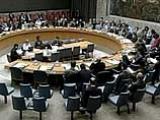 As AzerTAg reports, opening the event Minister of Economic Development of Azerbaijan Heydar Babayev valued the fact of holding the Forum in Baku as an evidence of enhancing prestige of Azerbaijan in the international arena. He outlined the issues to be discussed at the Forum.
Addressing the event were executive secretaries Marek Belka of the UN Economic Commission for Europe, Ravi Sawhney of the UN Economic and Social Commission for Asia as well as representatives Gulam Sakhi Khairat of Afghanistan, Bolat Akchulakov of Kazakhstan, Atilbek Minbayev of Kirgizstan and Sadik Kisanov of Tajikistan.
The opening ceremony was followed by plenary sessions.
Head of the Department at the Ministry of Economic Development of Azerbaijan Adalat Muradov delivered a report entitled "Azerbaijan: Economic Development and Prospects" in which he analyzed economic processes taking place in the country, named the factors facilitating successful implementation of economic programs, principles of utilization of oil revenues, and also focused on such issues as development of non-oil sector, small and medium-sized business, and regions and infrastructure, poverty reduction and solving other social problems, as well as technical assistance for economy, strengthening defensive capacity of the state, restoration of the land released from Armenian occupation and return of refugees and IDPs to the homes.
Other speakers noted that SPECA countries had the world's most rapidly developing economies in 2000-2005.
At the sessions entitled Investing Energy Dividend for Energy Infrastructure: Opportunities and Challenges, Regional Integration - Trade and Transport Development and From Declarations to Deeds, the forum participants discussed issues concerning effective usage of strategic possibilities of the region, the necessity for establishment of relations between business communities, working out long-term economic development strategy, strengthening of infrastructure at the expense of effective use of revenues from energy sector, and strengthening competitiveness of the products produced by non-oil exporting countries in the most developed brunches of their economies.
The participants pointed out that disparities in the levels of SPECA economies impede long-term cooperation, and stressed, in this context, that the UN regional commissions and UNDP could play an important role in improving the situation.
A round-table discussion on theme "Gender equality for SPECA region and prospects of growth" was held In the framework of the forum as well.
Minister of Economic Development of Azerbaijan Heydar and Executive Secretary of the UN Economic Commission for Europe Marek Belka gave a press-conference and answered journalists' questions.