Ernst &Young Holdings (CIS) B.V. Audit Company has completed audit of the State Oil Fund of the Republic of Azerbaijan (SOFAZ) for the year ended December 31, 2005.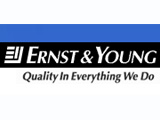 SOFAZ told APA that statement of financial position of SOFAZ as of December 31, 2005 and the related statements of financial performance, changes in net assets, and cash flows have been audited in accordance with International Standards on Auditing and were considered to be correct.
In 2005 budget income of SOFAZ constituted AZN660mln and budget expenditure was AZN233mln. Incomes from oil contracts was AZN567.3mln, from extra oil selling AZN542.6mln, transit fees for transport of oil via Baku-Supsa pipeline through Azerbaijan AZN15.6mln, bonus payment AZN0.9mln, acre-payment AZN8.2mln. assets submitted by foreign investors brought AZN1.5mln income.
Income from stabilization account of the Finace Ministry was AZN63.3mln and income gained from control of the money of the SAFAZ was AZN27.9mln.
In 2005 SOFAZ expended AZN40.4mln to settlement and improvement of living conditions of refugees and IDPs, AZN41mln to finance Azerbaijani portion of BTC, and transferred AZN150mln to the state budget.
Last year expenditures for managing the oil fund constituted AZN1.6mln, extra-budget spending was AZN91.9mln, expenditure for reevaluation of currency assets of the Fund was AZN88.4mln, and income tax to the state budget was AZN3.5mln.
The Fund's assets equaled to AZN1280.4mln or $1.394mln in the reporting period.