Little-known U.K. company Polton Vencars plans to develop telecommunications services in Azerbaijan, a spokesman for Azerbaijan's property committee said Wednesday.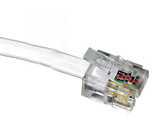 According to Prime-Tass, Polton Vencars plans to invest U.S. $4 million in Baku Telegraph, a company it has recently acquired at an auction, within four years and develop third generation (3G) mobile services using CDMA technology and dial-up and broadband Internet access services, as well as Triple Play services (TV, Internet and fixed-line services), the spokesman said.
Polton Vencars has bought an 89.8% stake in Azerbaijan's Baku Telegraph at an auction held by the property committee, the spokesman said.
Polton Vencars is expected to pay 2.4 million manat, 40,000 privatization checks and 40,000 options for the stake within three months, the spokesman said.
It was not clear how much funds the British company spent on the acquisition of privatization checks and options and what terms the options had.
Reportedly, Baku Telegraph provides telex services to about 100 clients and owns a land plot in the Azeri capital, Baku.
/www.cellular-news.com/