The Ministry of Taxes has started inspections in all the structures of the ANS since June 14.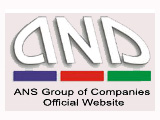 Under the decision of the Khatayi district court, tax officers came to the ANS-Commerce company and took all documents on accounting covering the period from December 1,2002 till January, 2006, APA reports quoting the press release received from the ANS Group of Companies.
The documents taken by the tax officers include contracts, media-plans, bank documents, important registration forms on purchase and sale operations, implemented measures and services as well as several other documents.
"Since the tax officers have remarks concerning the contract relations between the ANS Commerce company and the firm we do not make public the name, then they should have taken the documents regarding the episode of the above-mentioned firm. We wonder why the original of the contracts, media-plans as well as other documents, even original of salary lists covering the period between 2002 and 2006 are taken," the press release reads.
The ANS Group of Companies press service told that the ANS Commerce Company purchased air conditioner from a company it does not want to make public the name for investigation secret reasons, which a criminal case was launched against.
"The household equipment was purchased before the launch of the criminal case. The ANS Commerce took this step as it believed the company to be reliable partner. The ANS Commerce paid the VAT to the company and payments to the state budget decreased in accordance with relevant documents. The company was to pay VAT to the state budget. However, we were informed later on that it did not paid the VAT to the budget. So, the ANS Commerce had to repay the same amount to the budget. Therefore, the tax offices make remark to the company regarding this issue," the press service told.
The press service also said that there is nothing special in the tax offices inspecting the ANS.
However, some nuances concerning the inspections raise questions at the ANS, "For instance, the weekend (Saturday and Sunday) is not working day in the state structures. However, tax officers conducted inspections in the ANS Commerce on non-working day-on Saturday. On the other hand, the household equipment which was purchased under contract, is legal property of the company. Neither this property nor its documents is kept confidential. The matter is the weight of this fact. Does the US $400 (which was paid in 2004) really represents public danger?"
The Taxes Ministry press secretary Fariz Samadov stated that he was not informed about the press release and therefore, found it difficult to comment on this issue.