Joint-Stock Commercial Bank (JSCB) Respublika granted 7 mortgages after the process of mortgaging financed by state budget started in Azerbaijan.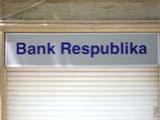 Maximum amount of mortgage granted by the Bank was AZN30 thousand while the minimum amount was AZN10 thousand, 5 of which were awarded for 15 years and the rest 2 for 10 years period.
Bank Respublika Head Office has told APA that one of the mortgages was granted by Guba branch. It is also reported that 3 more mortgages was approved in the Loan Committee of the Bank, one of which is a regional mortgage to be granted by Ganja branch.
Mortgage may be granted for 3-15 years and its maximum amount is AZN30 thousand. The amount may not exceed the price of the house or apartment by 70%. Monthly payments may not be determined more than 50% of a grantee.