UN experts have drawn out the report for 2006 on Economic trends, as well as risks and opportunities, for the economies in the Economic Commission for Europe region.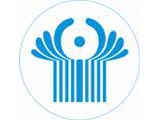 Pursuant to the report, total economic growth rate in CIS area (excluding Baltic countries) is forecasted to aggregate 6,3% increasing by 0,3 units in percent relative to 2005 and decreasing by 1,8 and 1,3 units in percent relative to 2004 and 2003 respectively.
UN experts support that this year's active economic development trends will be positively affected by increase in internal demand, economic restructurization and oil export rise and other influences.
Development in oil and gas sectors of Azerbaijan and Kazakhstan is to stimulate investments and production. Moreover, economic recession in Ukraine is to be over. Besides, observers forecast prices of industry products increase in Russia and Kazakhstan which will make inflation process to become a little more active in the whole region.
As to economic growth rate in separate countries in 2006, UN experts assume that this figure will compose 15% in Azerbaijan, 8,3% in Kazakhstan, 8% in Armenia and Tajikistan for each, 7% in Uzbekistan, 6,5% in Moldova, 6% in Ukraine and Georgia for each, 5,8% in Russia and 5% in Kyrgyzstan and Turkmenistan for each.
GDP growth was 39,5% in Azerbaijan in January-April this year. This indicator is expected more than 30% in the summary of 2006, APA reports.