D-Link Co., Chinese leading entity in information technologies sphere, intends to open the Azerbaijani office to strengthen its position in the market here.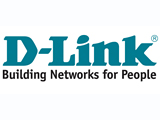 Ultra Co., D-Link official and only distributor to Azerbaijan, has told APA about.
The self-dependent office will be concerned with marketing strategies, warranty issues, technical advice and projects. But the sales of all equipments produced by the company will be realized by Ultra.