The Islamic Development Bank's (IDB) Executives have approved total USD 393.5 million in funds for overall projects.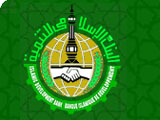 IDB Director General Dr. Ahmad Mohammad Ali told KUNA that these finances embraced seven fresh development projects in interest of six member states, in addition to non-refundable grants with the aim of financing education projects of four Islamic societies.
He indicated that the Council took note of the trade financing process out of the exports and imports it approved in interest of seven member states, besides aid to Azerbaijan and financing the fishing project in Bangladesh.
The construction projects approved by IDB is a 15 million USD grant for financing the power networks development plan in 18 Yemeni governorates. The 25-year-long loan includes seven years grace period.
He said USD 67.4 million USD loan was awarded according to "Istisnaa" to reconstruct the sutra corridor in Bahrain.
Ali added that USD one million 25 years grant including seven years grace period for financing a road in Mozambique. -- The IDB chief said USD 32.6 million including 12.3 Million soft loan with 25 years term including seven years grace period and the balance of USD 20.3 million by way of Istisnaa for developing the Dakar speedway in Senegal.
A sum of USD 39 million by forward sale process to finance thec second stage of developing the railway in Pakistan.
USD 80 Million for reconstruction of 31,000 homes for victims of the quake that hit the northern areas of Pakistan were approved. The 25 years loan includes seven years grace period, explained Ali.
The Council approved USD 805 million for financing Bona bridge in Albania. The 25 years loan includes seven years grace period.
As for non-member states, USD 325,000 went for expanding the Ansaba Institute in Eritrea to have space for further 800 students after completion of the expansion process.
The Council gave USD 240,000 to the construction of Nur Al-Yaqin education and health institute in Democratic Congo and expanding to admit 400 more students, while USD 280,000 for building girls school in Tanzania's Tangi province and expanding to admit 600 students, USD 100,000 to build multi storey building in Niger, and USD 295,000 for expanding Al-Salam center for developing skills in South Africa to admit 300 trainees instead of 200.
Another USD 370,000 for expanding school in Afhghanistan and to admit 750 students.
In addition he said the Boar of Executives decided to speed up quick aid of USD one million to the Indonesian Java struck victims in addition to assessing the damages at a later date.
/www.kuna.net.kw/