Gazelli Company, the only cosmetics producer of Azerbaijan plans to export its products to European countries, including Spain and France soon.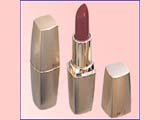 As APA reports according to the director of the Company Elnur Mammadov, Gazelli currently exports its products to Russia, Ukraine, Belarus, Kazakhstan, Uzbekistan, and Israel.
The Head of the Company says, they use natural raw materials - volatile oils, volcano materials. These products have the ISO-9001 international certificate. The Company intends to produce perfumes in future as well.