The health mission of the World Bank (WB) came on a visit to Azerbaijan.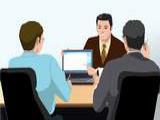 As APA was informed from the WB's Baku Office, the mission led by Enis Barish will be in Baku till the end of the week.
The mission plans to hold meetings in the Ministry of Health and Cabinet of Ministers. The meetings will be focused mainly on development of the Health System Reforms – II Project and its components.
According to the initial calculations, the total value of the project will be $86 million, $40-45 million of it is expected to be funded by the International Development Association (IDA), and the remaining part by the government and other financial organizations.
It should be reminded that the sides concluded a $5 million loan agreement (IDA) on the analogous project in 2001 and implementation of the project will complete in September of this year.