Backgammon history spans 5, 000 years. In total, there are 101 games for the traditional backgammon board.
An analogue of this board game was discovered in the tomb of Pharaoh Tutankhamun (XV BC).
Only representatives of the highest aristocracy had the privileges of playing backgammon.
Backgammon boards in Azerbaijan have long become works of decorative and applied art.
With time, backgammon has become a part of the Azerbaijani culture.
Several monuments have been erected to backgammon players. For example, in Azerbaijan such a monument was once installed in Sumgayit.
Fans of board games can find a door house design in Icherisheher, designed as a backgammon board.
Locals enjoy this board game everywhere: at home, in a teahouse and in parks.
A backgammon tournament has started in Icherisheher, the oldest residential quarter of Baku.
Around 32 players veterans are taking part in the backgammon tournament, co-organized by Icherisheher Council of Veterans, NGO Third Spring and Azerbaijan National Sport Association with the support of the Administration of the Icherisheher State Historical-Architectural Reserve and the Ministry of Youth and Sports, Azernews reports.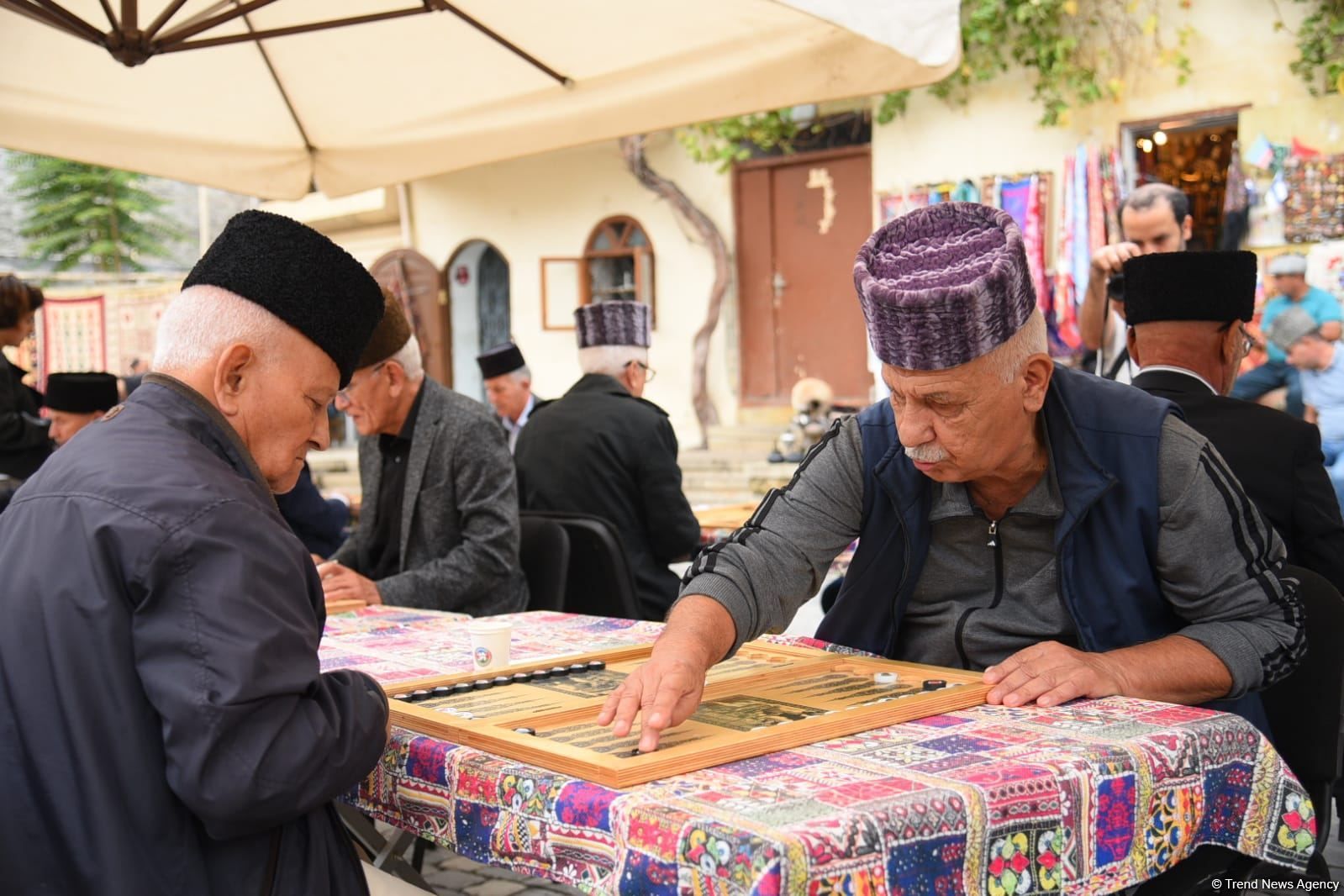 Secretary General of the Azerbaijan National Sport Association Deputy Chairman of the Icherisheher Veterans Council Seymur Gurbanov, Deputy Chairman of the Icherisheher Veterans Council Saladdin Allahverdiyev, co-founder of the NGO Third Spring Narmin Ganiyeva, Deputy Chairman of the Icherisheher Reserve Ramin Israfilov and Head of the Department for Work with Citizens and Internal Control at Icherisheher Reserve Agalar Aliyev attended opening ceremony of the event.
According to the rules, the winner is revealed as a result of one shuffle (three points), and the coins are thrown out in a glass. The best backgammon players will be awarded valuable prizes.
Photo Credits: Zaur Mustafayev