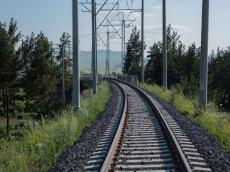 The Czech Republic is looking forward to the development of cooperation in the railway sector with Azerbaijan.
According to Azernews, this was told by the Minister of Industry and Trade of the Czech Republic, Jozef Síkela.
"The construction of the Azerbaijani part of the Baku-Tbilisi-Kars railway was the peak of the participation of Czech companies in this project. About 10 companies from the Czech Republic participated in the project. It was a significant project for our economies. And this is a good basis for the development of similar projects in the future," the minister said.
As the minister noted, in general, the volume of business between the two countries has increased significantly in recent years.
"There was a huge increase in exports from Azerbaijan to the Czech Republic - by 145 percent. Czech exports to Azerbaijan, in turn, were somewhat lower, up about 50 percent.
At our meetings with the Minister of Economy and the Minister of Energy of Azerbaijan, we agreed that we are like-minded countries, share similar values and want to continue expanding mutual business ties," Josef Sikela added.
The reconstruction of the Azerbaijani part of the Baku-Tbilisi-Kars railway was completed by a group of Czech companies led by Moravia Steel in 2019.
At the same time, Azerbaijan continues to invest in this route and aims to invest more than $120 million. As a result, the capacity of the project will be increased from 1 to 5 million tons.