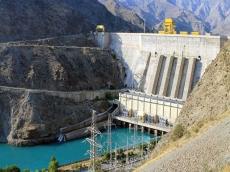 Four small hydroelectric power plants (HPPs) are being built on the Okhchuchay river, Rustam Rajabov, Chief of Hydrotechnical Service at Azerenergy JSC (Azerenerji JSC), which is the largest electrical power producer of Azerbaijan, said at a public hearing on the report "Environmental Impact Assessment", Azernews reports.
According to Rajabov, 45 percent of the waters of the river are directed to energy production, and the remaining 55 percent - to the riverbed.
"Thus, we mean no damage to the environment. Channels and tunnels have not been dug in the valley of the Okhchuchay River, only drainage pipes have been laid to supply water to hydroelectric power stations," Rajabov said.
Since 2020, Azerbaijan has repeatedly appealed to relevant international organizations, including the UN Economic Commission for Europe, the UN Environment Programme and others, in connection with the environmental threat and critical condition of the trans-boundary Okhchuchay river, as well as other regional rivers due to their constant pollution from the Armenian side.