The First Azerbaijani-Israeli agro-business forum began today in Baku. The Azerbaijan Ministry of Economic Development (MED), the Investment and Export Facilitation Foundation (IEFF) and the Embassy of Israel to Azerbaijan initiated the event.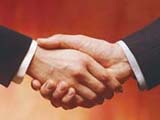 As Trend reports, the Azerbaijan Minister of Agriculture Ismet Abbasov, his Deputy Bahram Aliyev, Deputy Minister of Economic Development Mikail Djabbarov, the Ambassador of Israel to Azerbaijan Artur Lenk, the IEFF head Emil Medidov take part in the forum.
The agro-business forum participants from the Azerbaijan side underlined the interest to cooperate with the Israel agrarian enterprises and exchange experience. The Israeli side showed them ready to share skills in agricultural development, to implement joint projects with local companies in the packing production and processing sectors, introducing irrigation systems.
According to B.Aliyev, the agrarian sphere of Azerbaijan currently has some problems in veterinary, plant growing, cattle-breeding fields. "?zerbaijan maintains export-import relations with 121 countries in the agrarian field and processing enterprises need to be set up in fruit-growing, melon-growing and packing enterprises", he noted.
Djabbarov stressed the role of foreign investments in the economic development, noting $20 billion have been invested to Azerbaijan.
The forum will be held in Guba till February 21, involving Artur Lenk, heads of the district's executive power and representatives of the Azerbaijani-Israeli enterprises.