The Auditors Chamber of Azerbaijan (ACA) signed a cooperation protocol with the Certified Auditors Association of Latvia.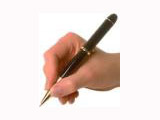 As APA reports, the document was signed during a 5-day visit to Riga by the delegation led by the Chair of the Chamber Vahid Novruzov.

"The Auditors Chamber of Azerbaijan intends to establish cooperation relations with audit establishments of Latvia, study the experience gained in the field of organization of financial supervision and introduce this experience in our republic", - the Chamber reported.
Durign the visit the Azerbaijani delegation held meetings on organization and regulation of the audit service in Latvia, training of personnel and improvement of their professional skills, modernization of the respective legislative framework, coordination of the normative-legal base of national audit with international standards, improvement of the code of auditors' ethical behavior, insurance of professional liability and etc. Several normative-legal documents and methodical materials were presented to ACA representatives for this purpose.
The Azerbaijani specialists also attended the international scientific-practical conference on "Development and lines of accounting, auditing and tax theory and practice" held by the Accounting University under the Latvia University.
V.Novruzov speaking at the event gave detailed information about the development history and prospects of audit in our country, state construction and implementation of economic reforms in Azerbaijan, democratization of the society, state concern to entrepreneurship, achievements gained under socioeconomic development of the regions.