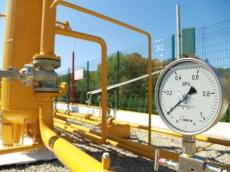 Bulgarian Energy and Water Regulatory Commission approved the price of gas in April in the amount of 98.16 leva (about 49.8 euros) per 1 MWh without additional payments, while in March it was 106.74 leva ( about 53.37 euros), Azerrnews reports.
"The price of Azerbaijani gas was included in the calculation of the cost of the gas mixture, which is supplied through the Interconnector Greece-Bulgaria (IGB) in accordance with the current long-term agreement with Azerbaijan. These volumes cover about 51.9 percent of the country's consumption and are key to achieving favorable gas prices," the Commission stated.
The Interconnector Greece-Bulgaria began commercial operation on October 1, 2022.
Since the beginning of the current heating season, the interconnector provides nearly 1/3 of the winter consumption of natural gas in Bulgaria. IGB is the first route for diversified supplies of natural gas to Bulgaria, guaranteeing increased security of supply and diversity of sources, contributing significantly to the competition in the natural gas market, which is a prerequisite for optimized prices for businesses and domestic consumers in the country.
The gas pipeline creates an entirely new route through Bulgaria for the transportation of natural gas from new sources to a number of countries, which reinforces the key role of the interconnector not only at a national level, but also for the entire region of Central and Southeastern Europe.