The AZAL National Aviation Company has cancelled Baku-Delhi and Baku-Haleb flights since February 17 due to increase of price of TS-1 aviation fuel.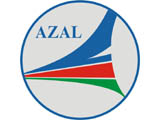 As APA informs, since the end of January and beginning of February the AZAL National Aviation Company has decreased the number of flights to Istanbul by 16%, to Nizhni Novgorod by 50%, to London by 30%, to Tehran by 40% and to Mineralniye Vodi by 50%.
It should be noted that AZAL has also cancelled the Baku-Kabul and Baku-Karachi flights from the beginning of February.
Return of passengers having tickets for cancelled flights to Baku is implemented by the representations of the Azerbaijan Air Lines National Aviation Company operating in those cities.