The Azerbaijan Airlines State Company stopped Baku-Delhi and Baku-Karachi flights from yesterday.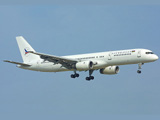 As APA reports according to the 1st Deputy of the Director General of the State Concern Sabir Ilyasov, AZAL took this step due to increase in retail price of fuel since January 6 and small number of passengers.
"Because of increase in price of fuel and low number of passengers, realization of flights to Delhi and Karachi is unprofitable from the economic point of view", the official of the Company stated.
At the same time, S.Ilyasov does not also exclude resumption of these flights in future depending on the current situation.

It should be reminded that just because of the aforesaid reasons AZAL has stopped Baku-Kabul flights since February 1.