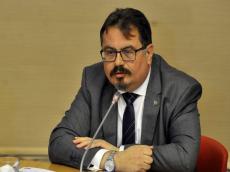 By Qabil Ashirov
The EU is building up green energy cooperation with Azerbaijan, Azernews reports, referring to Peter Michalko, EU Ambassador to Azerbaijan.
"The Energy Memorandum signed in July 2022 already strengthened the Azerbaijani-EU cooperation in this area. We've recently signed a Bucharest agreement on the green energy supply through the Black Sea. This agreement will take our partnership to a higher level," he told the 15th anniversary of the opening of the EU Delegation in Baku.
The EU ambassador stressed that the delegation makes every effort to further develop bilateral cooperation with Azerbaijan.
Furthermore, Peter Michalko stated that the EU is Azerbaijan's major partner, and half of Azerbaijan's export comes to the share of the EU countries.