According to the order by the Marketing and Economic Operations Department (MEOD) of the State Oil Company of the Azerbaijan Republic (SOCAR), the "Ernst & Young" Company conducted audit of activity of MEOD on 2004.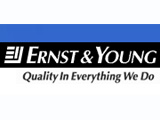 APA was informed about it from MEOD.
Audit has already been completed and the results were presented to SOCAR.