Turkey wants Azerbaijan to clear off its electric energy debt that forms aproximately $150 million.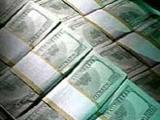 The ambassador of Turkey to Azerbaijan Turan Morali informed journalists that his government appealed to the Azeri side but no reply has sounded yet.
The vice-president of the "Azerenergy" Open Joint-Stock Company Marlen Asgarov told APA that the company appealed to the Cabinet of Ministers in connection with clearing off the $150 million debt. Asgarov said that "Azerenergy" is unable to pay the debt on its own, however, it is possible to clear the debt by installments.
The vice-president also noted that he completely excludes possibility of paying back the debt with electric energy, since no parallel line between Turkey and Nakhchivan exists and morever the autonomous republic can not completely supply itself with electric energy.
APA