New direct air flight may be opened between Baku and Sofia soon.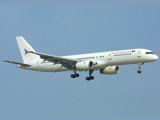 The Bulgarian embassy in Azerbaijan told Trend about it.
Ivan Palchev, the Bulgarian Ambassador in Azerbaijan, set to negotiations with the Azerbaijan Air Lines State Concern on implementation of the project. Bulgaria is eager to implement it as soon as possible taking into consideration existence of legal base on bilateral cooperation in aviation.
The agreement was signed during the recent official visit of the Azerbaijani President to Bulgaria. Opening of direct air lines will establish great opportunities to increase flow of tourists, strengthen trade and economic relations. The Azerbaijani and Bulgarian citizens are currently using chartered flights via Vena and Moscow.