A delegation of government and commercial representatives from the U.S. state of Oklahoma is visiting Baku from September 11 to September 16, 2005.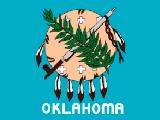 The press service of the USA Embassy to Azerbaijan provided Trend with this information.
During the visit, the delegation will explore possibilities for trade, educational, and environmental relationships between private companies and government entities in Azerbaijan and Oklahoma. Like Azerbaijan, the major industries in the state of Oklahoma are energy and agriculture. In addition, the state of Oklahoma has civic groups that are interested in educational, environmental, and humanitarian projects.
This exchange is being facilitated by the US Embassy's Office of Defense Cooperation under the auspices of the State Partnership Program.