50% of alcoholic drinks and 20% of cigarettes sold in Azerbaijani market are faked-up.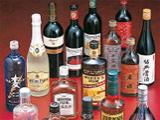 APA was informed by chairman of Free Consumers' Union (FCU) Eyyub Huseynov.
The chairman of FCU stated that, after the order of the head of state on "Additional measures for improving state regulation of some consumption goods and their turnover" the government has been charged with preventing making and sale of faked-up wine, brandy, cigarettes in the country.
"Unknown producers produce unfiltered cigarettes endangering the people's lives in Azerbaijan. In addition, we are aware of 8 illegal beer-producers, about 20 wine-producers. All these endanger the consumers' lives and prevent strong rivalry in the country".