Indian companies ONGC Videsh (OVL) and GAIL plan to sign memorandum on understanding for joint development of the oil and gas fields of Azerbaijan with the State Oil Company of Azerbaijan (SOCAR).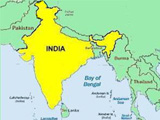 The OVL plans to get also up to 5% in the project for development of the ACG oil-field block, SOCAR told Trend. The GAIL company supposes to get a part of the share in the project for development of the gas-condensate field Shakh-Deniz.
Production of the gas in the framework of Stage –1 of the Shakh-Deniz project is planned for October 2006. At the end of the IV quarter 2005 the first oil from ACG will be loaded on tankers from the Turkish port of Ceyhan. The oil will be delivered through the pipeline Baku-Tbilisi-Ceyhan.