"The Anti-monopoly Department of the Ministry of Economic Development continues the discussions with the mobile operator Azercell on customer services issues," the Director of the Department, Ragim Husseynov, told journalists on Thursday, Trend reports.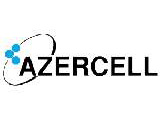 According to Husseynov, the quality of the cellular communication in Azerbaijan is low on the whole. But despite this, the customers' claims are not frequent. And both the department and Azercell cooperate closely in enhancing the quality of communication.
Husseynov noted that the capacity of Azercell, its technical opportunities are in no condition to serve to subscribers, which use the company's services. So, Azercell should increase the necessary capacity.
Husseynov did not announce on the term allocated to the company for the resolution of the problems. He only noted that in case of non-fulfillment the terms the company might get deprived of sale of additional numbers. Besides, the variant envisaging the maintenance of the company's right for increase of subscriber network is under consideration, while there will be limits on services, in particular, service to call and SMS.