Over the first 5 months of 2005 25,433.8 bn manats has been invested in the telecommunications sector of Azerbaijan.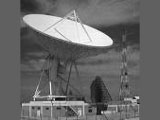 The Ministry of Communications and Information Technologies told Trend the funds were directed the reconstruction of telephone stations, construction of new telephone lines both in the capital and in the regions of Azerbaijan.
Touching upon the funds invested in this period in different enterprises of the Ministry the same source said that 9,420,2bn ($1,984m) was invested in Aztelekom Production Association, 12,226,4m manats ($2,575m) - Baku Telephone Communication PA, 1,517,6m manats ($0,32m) - Teleradio PA, 1,201bn manats ($0,253m).Azerpochta State Company.
In this period the Communications Ministry plans to invest 96.5bn manats ($20,32m) in the telecommunications sector of Azerbaijan and deliver services amounting to 670.1bn manats ($141,130m), and transfer 100bn manats ($21,057m) to the public budget.