President Ilham Aliyev today received the delegation led World Bank (WB) director on the South Caucasus Ms. Donna Dowsett Coirolo.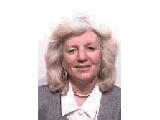 APA was informed from the President's Press Service. I.Aliyev said Azerbaijan cooperates efficiently with the WB and expressed his hope that this will continue in the future. Reminding that the economy of Azerbaijan is developing rapidly, President stated about the recent increasing inflation and measures are implemented for preventing this, too. He underlined that, the volume of nominal incomes of the population, average monthly wage and Gross Domestic Product (GDP) increased and poverty reduction, improving of the welfare of the population will be achieved in future.
Ms. Donna Dowsett Coirolo stated that, the WB financed a number of projects in Azerbaijan and assisted technically to the government in this field. Highly appreciating the growth rate of GDP and economic progress in Azerbaijan, the visitor stated that she welcomes Ilham Aliyev's decree on anti-inflation measures.
Congratulating the head of state on the occasion of Azerbaijan section of Baku-Tbilisi-Ceyhan Main Export Pipeline, the guest stressed the great role of the East-West transport corridor in the economic progress and development of the infrastructure of the countries of the region. She said that the WB will assist the region countries, especially Azerbaijan in future and expressed her confidence on successful continuation of the useful cooperation.