The session of management board of organization ECOSAI (Organization of Supreme Bodies of Financial control of states of Economic Cooperation Organizations ECO) has launched 28 April, in Baku.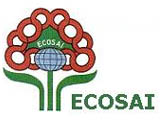 The agency Trend reports, the head of Accountancy Chamber of Azerbaijan Namik Nasrullayev indicated in his welcoming speech, the session of Management board of organization ECOSAI is held in Baku for the second time. Previously, it was held in the state in April 1999.
N. Nasrullayev said, changes took place for these six years in the state, and, as a result of these changes, Baku became the center of business of the region. "The importance of financial control is very high. Development of economy calls to expand financial tools. By this end, the role of the government in management of financial relations is very high", N. Nasrullayev mentioned. He said Accountancy Chamber of Azerbaijan has been established comparatively recently and that is why it accepts with gratitude rendering of assistance and cooperation with International partners.
In his speech the first deputy chairman of Milli Mejlis Arif Rahimzade  mentioned macroeconomic achievements of Azerbaijan and underlined, the president  programs of establishment of new working places promotes increase of welfare of  citizens and growth of budget. "I hope double increase of GDP", he indicated.  The deputy also indicated the problem of refugees and displaced persons, which started after occupation by Armenia of 1/5 Azerbaijan lands. He said, presence of 1 mln citizens, forced to leave their living places is the issue, causing concern of the state.
The president of ECOSAI, the representative of Turkish court of accounts Mehmet Dammar considers, financial control is important from the viewpoint of effective application of finances. For this it is necessary to apply the last developments. "I am confident, joint efforts, undertaken by us, were very fruitful.
The members of Management committee, including Azerbaijan, are 5 states of ECO.