Georgia expressed its wish to increase future contract purchase of natural gas from Azerbaijan field Shah-Deniz.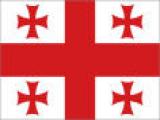 The agency Trend reports, the head of BP Azerbaijan (operator "Shah-Deniz") David Woodward stated, Georgian government has already started negotiations on this issue with shareholders of the project and Azerbaijan government.
According to Georgian sources, Georgia intends purchasing from the field "Shah-Deniz" within frames of "Stage-1" 500 mln m3 of gas.
Within frames of Stage-1 partners on "Shah-Deniz" signed 4 agreements "on purchase-sale" of gas. The contract on sale 6,3 bln per year with Turkish Botas was signed, 1,5 bln m3 per year -with Azerbaijan, with Georgia (2 contracts) - 0,8 bln m3 of gas per year. The issue on sale 200 mln m3 per year for needs of pumping stations, installed en-route of pipeline Baku- Tbilisi-Ceyhan is discussed with BTC Co.