State Oil Company of Azerbaijan Republic (SOCAR) will export 85 thousand tons oil via Baku-Novorossiysk oil pipeline in May.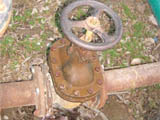 According to the information given to APA from Marketing and Economic Operations Office of SOCAR, a tender will be held soon for defining the purchaser of the oil planned to be exported in this party. The oil party is estimated to be exported   from Novorossiysk port amidst the next year.
The decrease of oil exported via north pipeline by SOCAR in comparison with last months is due to the increase of export by AIOC which uses this pipeline.
It must be mentioned that, the purchaser of the 82.5 thousand tons oil which is  estimated to be exported via Baku-Novorossiysk oil pipeline in  1 party  in late April was "Glenjore Energy UK" LTD of Great Britain   according to the result of the  tender".
It must be reminded that, it costs 15.67 dollars for SOCAR to export 1 ton oil via the north oil pipeline.