Participants of the project for development of Kashagan oil field in Kazakhstan consider several options for the export of oil from the contract area.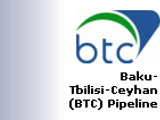 The managing Director of the Kazmunaygaz CJSC Kairgeldy Kabyldin told to Trend today that the export of oil from the oil field is supposed to be carried out in Russian direction through capacities available for today (Makhachkala terminal).  
But, according to him, oil producers in Kashagan consider BTC pipeline the main export route, as some of them have their shares and rights in the BTC Co. Besides, parallel participants of Kashagan and BTC Co are entitled to pump over the oil of other shareholders of the North-Caspian Project that do not invest BTC. Now, the point is that we, two Governments, create favorable conditions within the framework of the construction of the Aktau- baku system, he pointed out.  
Yesterday ?. ??byldin as a member of Kazakhstan delegation takes part in  the next round of talks in Baku with the Azerbaijani side on the issue of  setting up of Aktau-Baku transport system and elaboration of  text of the  Intergovernmental agreement between two countries  on joint pumping over  of  oil through BTC.