The delegation of CSS of OC "Kazmunaygaz" is to arrive to Baku, Sunday.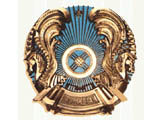 This delegation is to discuss with representatives of BTC co. the issue of joining of Kazakhstan to oil pipeline Baku-Tbilisi-Ceyhan (BTC). The agency Trend reports, sources close to BTC co. informed the discussion of the issue of joint pumping of oil and preparation of intergovernmental agreement between states is to be held 17-19 April.
Presently, the composition of delegation of "Kazmunaygaz" is specified. Generally the sources indicate, Azerbaijan and Kazakhstan has already prepared projects about inter-governmental agreement about joint pumping of oil on route Baku-Ceyhan. The parties exchanged drafts of documents and they have to be elaborated next meeting. After the agreement is ready, it will be submitted to Azerbaijan and Kazakhstan presidents for possibility of signature.
Companies-shareholders of BTC Co. and participants of Kazakhstan project "Kashagan" are as follws: Eni (5% in BTC Co and 16,6% development of "Kashagan"), Total 5% and 16,6%), INPEX (2,5% and 8,3%), ConocoPhillips (2,5% and 8,3%). The production of the first oil from "Kashagan" is expected 2008- 2009. Companies-shareholders of BTC Co. and which are, at the same time, participants of Kashagan committed to supply to BTC by 7,5 mln. tons of oil per year.