CDMA technology is to be introduced during 2005 in Apsheron peninsula.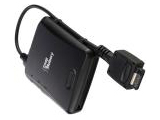 The agency Trend reports, PU "Aztlekom" informed, by this end, the tender on subject of election of contractor organization to introduce CDMA technology at Apsheron peninsula and purchase of equipment is announced.
The packages with proposals of interested companies are to be submitted till 27 May to PU "Aztelekom". Tender proposals are to be opened 28 May this year in PU "Aztelekom". The company with favorable conditions is to be winner of tender and after one-month period the measures, envisaged by tender, are to start.
Introduction of technology of CDMA in Apsheron peninsula is one of measures envisaged by plan of measures in PU "Aztelekom".
PU also indicated, for three months period PU "Aztelekom" directed an amount of 8 bln 445,1 mln manats for development of area of communication, which were mainly purposed for reconstruction works.