The European Bank for Reconstruction and Development (EBRD) set up development of joint projects with the operators of the financial markets in Azerbaijan, Raymond Konway, the head of the Baku office of the EBRD told Trend.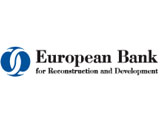 The EBRD launched discussions with the banks, insurance and leasing companies in Azerbaijan.
"We do not hurry with assistance to banks and non-bank organizations and now are carrying out their appraisal and talks on cooperation. The assistance could be made in different ways, including investments and shares. We will more probably enter the stage of financial deals shortly," Konway underscored.
For the time being the EBRD acquired a stake only in capital of UniBank and Mbask insurance company. The bank did not put any investments in leasing companies thus far.
In 2004 aggravate amount of operation of 7 leasing companies made up to $10.4m in Azerbaijan.