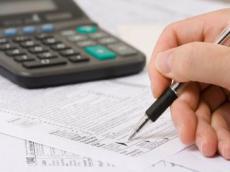 By Azernews
By Sara Israfilbayova
Next year, Azerbaijan's insurance market will undergo changes, which will lead to the decrease in premiums on certain types of insurance.
Chairman of the Azerbaijan Insurers Association (AIA) Mustafa Abbasbayli told Trend that the development of the market next year can be promoted by such types of insurance as agricultural insurance or insurance against accidents at work.
He underlined that in particular, if the law on agricultural insurance is adopted, next year, premiums on this type of insurance are forecast at 70-100 million manats ($41.18-$58.82 million).
"We have recently signed a memorandum with Azerbaijan's Ministry of Labor and Social Protection of the Population on the insurance against accidents. After this memorandum, next year we expect premiums on this type of insurance to grow 60 million manats ($35.29 million)," Abbasbayli stressed.
Speaking of the possibility of raising the minimum capitalization requirements for insurance companies against the background of serious growth in the market, Abbasbayli stressed that such issues are not being considered.
Presently, the capital requirement is 5 million manats ($2.94 million) for the existing companies and 10 million manats ($5.88 million) for the new ones.
In January-August 2018, insurance companies operating in Azerbaijan collected premiums worth 517 million manats, which is 40 percent more than in the same period last year.
Payments of the insurance companies over the same period amounted to 169 million manats, which is 1.2 percent more than the figure for the first eight months of 2017.
Currently, 21 insurance companies are implementing their activities in Azerbaijan.
First top 5 of general insurance companies in January-June 2018 is as follows: AzerInsurance (34.91 million manats-$20.53 million), Ateshgah (19.69 million manats-$11.58 million), Mega Insurance (15.23 million manats-$8.96 million), AtaInsurance (10.35 million manats-$6.09 million).
Among the insurance companies in the first half of 2018, PASHA Life Insurance also made the largest payments, reimbursements of which amounted to 31.65 million manats ($18.61 million) or 26.5 percent of all payments of insurers.
PASHA Insurance became the leader in terms of payments in other types of insurance (25.46 million manats-$15 million). The list of five leading insurance companies in terms of the volume of refunds made in this segment, following the results of the reporting period also included: Ateshgah (9.66 million manats-$5.68 million), AzerInsurance (7.85 million manats-$4.62 million), AXA-Mbask (4.69 million manats-$2.76 million) and AzInsurance (4.17 million manats-$2.45 million).