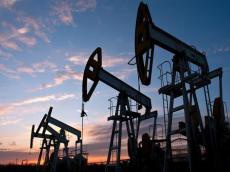 By Azernews
By Sara Israfilbayova
World oil prices are falling on July 18 on the data of the American Petroleum Institute (API), which reported an increase in its reserves in the U.S.
Brent fell 93 cents to a low of $71.23 a barrel, its weakest since April 17, U.S. light crude West Texas Intermediate (WTI) was down 60 cents at $67.48, according to Reuters.
According to the API, for the week to June 14, commercial oil reserves in the U.S. increased by 629,000 barrels, or by 0.15 percent, to 405.233 million barrels, although a decrease of 3.6 million barrels was expected. At the same time, gasoline stocks increased by 425,000 barrels, distillates - by 1.7 million barrels.
OPEC's July report reads that in June the organization fulfilled the Vienna agreement by about 124 percent after the May figure of 160 percent, reducing production by 1.572 million barrels per day by October 2016 to 32.327 million barrels per day.
At the same time, Saudi Arabia in June increased oil production compared to the previous month by 405,000 barrels per day - up to 10.42 million barrels per day, while under the terms of the deal it should not produce more than 10.058 million barrels per day.
Earlier, OPEC and a group of non-OPEC countries agreed that they would return to 100 percent compliance with previously agreed oil output cuts, after months of underproduction by OPEC countries.
OPEC and non-OPEC producers reached an agreement in December 2016 to curtail oil output jointly and ease a global glut after more than two years of low prices. OPEC agreed to slash the output by 1.2 million barrels per day from January 1.
Non-OPEC oil producers such as Azerbaijan, Bahrain, Brunei, Equatorial Guinea, Kazakhstan, Malaysia, Mexico, Oman, Russia, Sudan, and South Sudan agreed to reduce output by 558,000 barrels per day starting from January 1, 2017.
OPEC and its partners decided to extend its production cuts till the end of 2018 in Vienna on November 30, as the oil cartel and its allies step up their attempt to end a three-year supply glut that has savaged crude prices and the global energy industry.