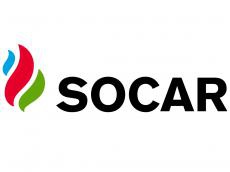 By Trend:
The Southern Gas Corridor (SGC) will help Europe achieve its goals of diversifying gas sources and ensuring energy security, Emil Gasimli, head of Marketing and Business Development Department of Azerbaijan's state oil company SOCAR, said.
He was speaking at the panel discussion "Energy security" as part of the Baku Summit of the Alliance of Conservatives and Reformists in Europe (ACRE) held June 9.
"We understand that energy security, diversification and recarbonization remain priorities for Europe," Gasimli said. "Natural gas is one of the purest types of fuel and we believe that this project will help Europe to achieve its goals."
SOCAR representative stressed that the project is on schedule, and the implementation of two projects within the SGC has already been completed. He reminded that the opening ceremony of the Trans-Anatolian Natural Gas Pipeline (TANAP) will be held in a few days.
The launching ceremony of the first stage of the Southern Gas Corridor project was held in Baku on May 29.
The next stage will be commissioning of the TANAP gas pipeline, through which the gas will enter the territory of Turkey and further Europe. The launching ceremony of TANAP will take place on June 12 in Turkish Eskisehir.
The Southern Gas Corridor, which costs more than $40 billion, is one of the priority projects for the EU and provides for the transportation of 10 billion cubic meters of Azerbaijani gas from the Caspian region through Georgia and Turkey to Europe.
At the initial stage, the gas produced within the second phase of development of the Azerbaijani gas condensate field Shah Deniz is considered as the main source for the Southern Gas Corridor projects.
The gas in the second stage of the field development will be exported to Turkey and European markets through the expansion of the South Caucasus Pipeline and the construction of the TANAP and TAP pipelines.