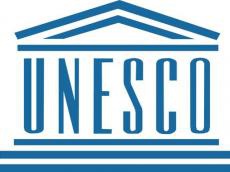 By Laman Sadigova
UNESCO headquarters will host a series of events as part of Azerbaijani Culture Days to be organized by the Permanent Mission of Azerbaijan to UNESCO in partnership with the Heydar Aliyev Foundation.
An exhibition will be arranged on May 6 to promote Azerbaijani chovkan game, which is included in the UNESCO List of Intangible Cultural Heritage in Need of Urgent Safeguarding.
The exhibition will also feature the launch of "Karabakh horses" book by French writer Jean-Louis Gouraud.
An "Azerbaijan: antiquity in modernity " exhibition and "The new generation of jazz" concert will be held on May 13.
UNESCOs' intangible cultural heritage list includes the Novruz holiday, Azerbaijani mugham, Azerbaijani ashug art, Azerbaijani carpet, and the music of Azerbaijani tar.
The main list of the UNESCO World Heritage sites in Azerbaijan includes the Old City of Baku with Shirvanshahs Palace, Maiden Tower, and the Gobustan Rock Art Cultural Landscape.

There is also a tentative list of UNESCO World Heritage sites in Azerbaijan which includes Lokbatan Mud Cone, Hirkan State Reserve, the Ordubad historical and architectural reserve, Sheki Khan's Palace, Surakhani Ateshgah Temple, the historical and architectural Susha reserve, the mausoleum of Nakhchivan, etc.
By joining the organization in 1992, Azerbaijan began cooperation with UNESCO with providing its member states with opportunities to benefit from the assistance of high-level experts and technical aids, as well as training scientific and pedagogical personnel and participating in global scientific projects.