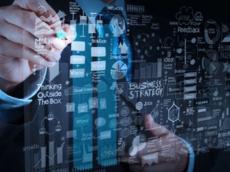 By Nigar Orujova
Azerbaijan may create a national innovative center. The offer came from the Scientific Innovation Center of the Azerbaijan National Academy of Sciences.
The Center introduced the project to ANAS and the Communications and High-Tech Ministry, said Azer Namazov, CEO of the Center.
This project is of particular importance and high significance at the national level.
"It presents such aspects as innovation, high technology, new knowledge, their encouragement and practical application in the economy," Namazov said.
It will take a lot of efforts to find solutions for both legal and organizational issues, as well as introducing changes in the legislation of the country, he added.
The national innovation center will include a coordination council, which, along with the involvement of other government agencies and the business sector, will implement innovative projects at the national level. This will build an effective bridge between the public sector and business.
Azerbaijan is one of the leading countries implementing high technology in the region. Investment in the development of the ICT sector in Azerbaijan is expected to rise to $4 billion by 2020.
Today, the country constructs high tech parks in the capital and in regions. A business incubator park is functioning in Baku.
Over the past five years, the information technology sector of Azerbaijan has doubled.
Development of the sector is expected to bring revenues in near future. Revenues of the ICT sector in 2019 are expected to increase by 33.5 percent and exceed 2.12 billion manats.