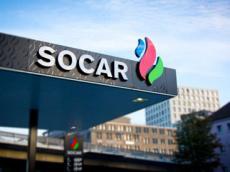 Azerbaijan's State Oil Company (SOCAR) plans to increase the number of its filling stations in Romania, Head of SOCAR's Romanian office Hamza Karimov said in his interview with "Energynomics.ro".
"Romania is among the top ten countries in terms of global energy security, expectations for investment growth and positive economic results in 2013. It played a decisive role in the expansion of SOCAR activity on the local market," Karimov stressed.
He said that some 29 filling stations of the company are now operating in 11 districts of Romania. The work is underway to reveal new places to increase the number of filling stations.
At his words, the customers use with high satisfaction the high-quality products and services offered at SOCAR filling stations. The conditions were created for observing the Azerbaijani culture, culinary traditions, and tourism.
Azerbaijan's energy giant SOCAR entered the Romanian market by buying local filling stations from Romtranspetrol and re-branding them in 2011. To become one of the most important players in fuel distribution in northeast Romania, SOCAR plans to bring the number of its gas stations in Romania to 100.
SOCAR - which is keen on expanding operations in the retail oil products market abroad - is involved in exploring oil and gas fields, producing, processing, and transporting oil, gas, and gas condensate, marketing petroleum and petrochemical products in the domestic and international markets, and supplying natural gas to industry and the public in Azerbaijan.

/AzerTAc/