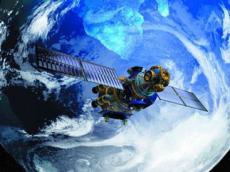 By AzerNews
Republican Seismological Center is considering to use Azerspace-1 satellite for the transmission of telemetry data from seismic stations over the territory of the country, Deputy Director General of the center, Azay Rzayev said on August 25.
He said that at present the center and Azerbaijan's Space Agency Azercosmos discuss the possibility of using resources of the the first national telecommunication satellite.
"Currently foreign satellites are used for the exchange of telemetric data resources and their rental facilities cost too much for the center," Rzayev noted.
He added that thus the use of Azerbaijani satellite resources is considered.
"Negotiations are being conducted, and we intend to discuss the proposals of Azerbaijani satellite operator to consider the rates which will be offered to us," he concluded.
The total number of seismic stations operating on the territory of Azerbaijan is 35. American "Kinemetrics" company is the supplier of seismic equipment.
All stations are connected to the satellite system. The main station is located on the territory of the Academic town in Baku, where the information from the vibration sensors installed in seismically active points of the country with the help of a satellite is regularly received in real time.
After processing the data, the system provides information about the exact location of the earthquake, its power and time. Corporate network of the seismological center is served by "Delta Telecom".
Azerspace-1satellite covers Eastern Europe, the Caucasus, Central Asia and North Africa, and offers digital broadcasting services, internet access, and data transmission.
It has also set up multiservice VSAT networks offering governmental communication services. Some 80 percent of the satellite's resources are available for commercial purposes.