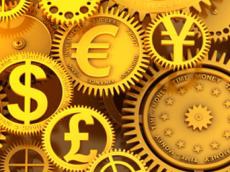 Azerbaijani banking market is one of the most stable and dynamically developing ones, the head of the Department of subsidiaries, Senior Vice President of VTB Bank Mikhail Yakunin told
Trend
Aug. 22.
He said that Azerbaijan had the best macroeconomic indicators of all the post-Soviet countries.
"It is remarkable that the economy develops not only due to the oil sector, but also due to industry and other spheres. The share of the oil sector in the economy in recent years reduced. And it is one of the major positive points," he said.
He added that the general economic situation, the growth of the banking sector of about 10 percent, relatively stable exchange rates create favorable conditions for the conduction of banking business in Azerbaijan.
One of the results of the successful dynamic development of Bank VTB subsidiary in Azerbaijan, VTB Bank (Azerbaijan) is that the Bank was created "from scratch", in partnership with Ata Holding JSC, which understands the current market situation of the country and implements her expert evaluation.
"It's the combination of examination of the Azerbaijani and Russian banking markets that led to a successful outcome. Bank implemented the tasks of the previous three-year strategy and achieved a positive financial result," said Yakunin, and he added that last year, the return of the Azerbaijani subsidiary bank capital amounted to about 18 percent, which is a very good indicator.
Yakunin said that currently the bank has no plans to increase its stake in the subsidiary structure in Azerbaijan.
"We are completely satisfied with the current proportion with our partners. We believe that it is the guarantee of the efficiency which we have achieved," he said.
Regarding to the further development of activities in Azerbaijan, Yakunin said that a three-year strategy for the Group as a whole has been adopted in the current year, including each of its subsidiary banks.
"The next three years we will focus on improving the efficiency, namely, on the expansion of the product line, on the providing of new services. Moreover, special emphasis will be put on expenditures. This means that the bank should give more return of capital, should be more effective," Yakunin noted, stressing that within the framework of this strategy VTB Bank (Azerbaijan) intends to enter the top 10 banks of the country during the next three years.
He said that VTB Bank does not exclude its presence in other areas of business in Azerbaijan, but at the moment this issue is not considered.
"We do not exclude such a possibility. Indeed, the market is a very interesting and dynamic one, but at the moment we do not consider the issues of expanding or buying the other banks," he said.
Bank VTB (Azerbaijan) is a subsidiary of VTB Bank. Shareholders of Bank VTB (Azerbaijan) JSC are: VTB Bank JSC and AtaHolding JSC.
Bank VTB (Azerbaijan) provides services to clients of corporate business, small business and private clients. Today the bank comprises of six branches and a customer service office at the main office.