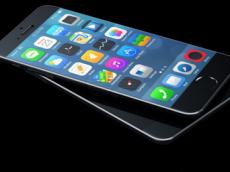 Apple has reportedly set the iPhone 6 release date on September 19 2014, according to new information coming from Asia, which aligns with earlier reports that came from Germany's Deutsch Telekom.
But the exact arrival time of the next iPhone, according to G4Games, citing China's Tencent as source, will likely only be for the 4.7-inch build as the phablet-size 5.5-inch model could be slightly delayed.
The report, which runs in counter with a Bloomberg claim that came out this week that Apple is opting for a simultaneous launch of the two iPhones in September, did not clarify why the bigger iPhone 6 will not rollout with its smaller sibling.
However, some details about the upcoming devices were provided that seemingly confirmed their basic specs and features. One of them is the storage configuration that suggests Apple is upsizing the iPhone internal memory along with the move to upgrade its screen profile.
For the 2014 iPhones, the starting size for the built-in flash drive is 32GB, which will effectively eliminate the now claustrophobic 16GB variant. A 64GB edition will also be made available but it is unclear if the specifications will apply as well with the 5.5-inch iPhone 6.
But there will be a glaring distinction between the two iPhones beside the screen size and it will be in the camera department, according to Apple Insider. While both devices will surely sport enhanced camera capabilities, the rumoured optical image stabilisation will be exclusive to the bigger version.
The smaller iPhone will instead feature an advance lens module, added the same report that cites Ming-chi Kuo of KGI Securities as source
"The 5.5-inch iPhone 6 is more likely to be equipped with OIS VCM due to lower estimated shipments and the need for more product features to differentiate itself from the 4.7-inch iPhone 6," Kuo was reported by MacRumors as saying.
The analyst, who has previously given accurate predictions on upcoming iOS devices, also clarified that even minus OIS, the smaller iPhone will trounce its rivals as the lens module packed with the device will deliver super-fast camera focusing speed plus power efficiency.
And in the same report, G4Games stated that the starting price for the iPhone 6 is around $848 for the 32GB and over $1000 for the 64GB option, which assumingly are sticker prices for the unlocked models.
With contract though, the iPhone 6 on release date will be priced $300 for the phablet-size at 5.5-inch and $200 for the standard edition with a 4.7-inch screen profile.

/Ibitimes.Com/