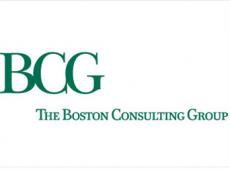 The activity of SOCAR Trading company brought additional revenues of $1.8 bln to the government, according to the analysis of consulting organisation of Boston Consulting Group (BCG) posted at SOCAR Trading's website.
Currently, SOCAR Trading is considering possibilities of expansion to the new international markets. This strategy will allow to diversify a trade portfolio of the company, to increase its share in trading operations with participation of the third parties, to use its own trade opportunities and to strengthen a competitive position of Azerbaijani company in the world market.
By trading other grades of oil besides Azerbaijani oil, SOCAR Trading managed to obtain additional profit, according to the report.
BCG report was prepared upon SOCAR Trading's activity in the period of 2008-2013.
Since 2010 SOCAR Trading annually gets about 70 million barrels of oil of Turkmenistan, Kazakhstan, Russia and other origins and then sells them in the market, according to the report.
SOCAR Trading with headquarters in Geneva was created at the end of 2007 by the State Oil Company of Azerbaijan (SOCAR) with co-founding of Valery Golovushkin (founder of Lukoil Trading in Geneva) and Anar Aliyev (successful businessman who has proved himself in oil industry).
SOCAR Trading sells the main part of crude export volumes from the Ceyhan port (The Mediterranean Sea, Turkey), carries out trading of oil and oil products of other countries, and also renders assistance to the parent company with the international investments. The field of activity of SOCAR Trading covers the countries of Europe, Asia and America. The company has representative offices in the USA, Turkey, the United Arab Emirates, Egypt, Singapore and in other countries.

/Trend/