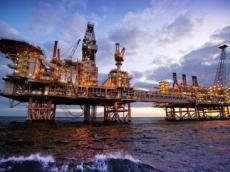 Some 360 million tonnes of oil has been produced since the beginning of the development of the "Azeri-Chirag-Guneshli" block of the Azerbaijani offshore oil and gas fields, head of the Azerbaijan State Oil Company, Rovnag Abdullayev said.
Abdullayev made the remarks at the 21st International Caspian Oil and Gas-2014 Conference held in Baku.
"Some 96 billion cubic meters of gas has been produced from the block during the reported period," he said, adding that according to forecasts, the annual volume of oil on the block will make up 34-35 million tonnes.
It is expected that in 2015 the gas production (excluding volumes pumped into the reservoir) in Azerbaijan will reach 20 billion cubic meters, and in 2020 this figure will be 40 billion cubic meters, according to Abdullayev.
The contract on the Azeri-Chirag-Guneshli offshore field development project was signed in 1994. The agreement is valid for 30 years. The proven oil reserves of the field is estimated about one billion tonnes.
Shares in the contract for development of the Azeri-Chirag-Guneshli block of fields is distributed as follows: BP (operator in Azeri-Chirag-Guneshli) - 35.78 percent, Chevron - 11.27 percent, Inpex - 10.96 percent, AzACG - 11.65 percent, Statoil - 8.56 percent, Exxon - eight percent, TPAO - 6.75 percent, Itochu - 4.3 percent and ONGC - 2.72 percent.

/Trend/