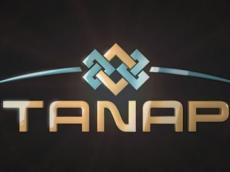 By AzerNews
The capacity of the Trans-Anatolian (TANAP) gas pipeline project will annually exceed 31 billion cubic meters of gas in 2026.
The news was announced by Khoshbakht Yusifzade, the First Vice-President of Azerbaijan's state energy company SOCAR in an article published in the Respublika newspaper on May 8.
Yusifzade also noted the pipeline's capacity will reach 23 billion cubic meters of gas in 2023.
TANAP, developed by Azerbaijan's state energy company SOCAR in collaboration with Turkish Botas and the energy company TPAO, will deliver Shah Deniz gas to the Turkish-Greek border from eastern Turkey.
The initial capacity of the pipeline will be 16 billion cubic meters of gas a year. TANAP will link up with Trans-Adriatic (TAP) pipeline on the Turkish-Greek border.
"About six billion cubic meters of gas will be delivered to Turkey and the rest to Europe. Thus, the Southern Gas Pipeline idea will be fully implemented," Yusifzade noted.
He went on to add that at the initial stage, the gas, to be produced within the second stage of development of Azerbaijan's giant Shah-Deniz field, will be delivered to Azerbaijan, Georgia, Turkey, Greece, Albania, Italy and Bulgaria. At the following stages, Montenegro and Croatia will also be supplied with this gas. Moreover, it is planned to deliver the Caspian Sea gas to Romania, Hungary and Austria in the subsequent years.
TANAP shareholders plan to lay the pipeline's foundation in the second quarter of 2014, and commission it in 2018. The costs of the TANAP project are estimated at $10 billion to $11 billion.