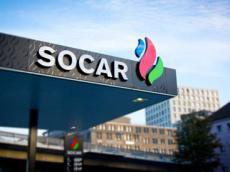 SOCAR is interested in acquiring the French company Total's share in the project of developing Azerbaijani offshore gas condensate Shah Deniz field if it is ready to sell it, SOCAR vice president for financial issues Suleyman Gasimov told media on April 24.
The French company's intentions for the sale of shares in the project have not been officially confirmed. If these intentions are officially confirmed, the contract participants, including SOCAR have the priority right to purchase the share.
"The Turkish side is also interested in acquiring a share in this project," he said. "In case of the required funds, i.e., the funds allocated by the state, SOCAR could also increase its share in the project."
The contract for development of the Shah Deniz offshore field, which has proven reserves of 1.2 trillion cubic meters of gas, was signed on June 4, 1996.
Participants in the Shah Deniz field development are the State Oil Company of Azerbaijan (SOCAR) with a share of 16.7 percent, British BP (28.8 percent), Norway's Statoil (15.5 percent), Iran's NICO (10 percent), French Total (10 percent), Russia's Lukoil (10 percent), Turkish TPAO (9 percent).
Currently, gas from this field is supplied to Azerbaijan, Georgia, and Turkey. The second stage of developing this project will be the basis of the Southern Corridor, which aims to diversify gas supplies to Europe and increase its energy security.

/Trend/