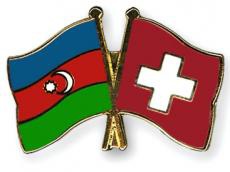 Switzerland invested over 85 million Swiss francs (CHF) (1 CHF= $1.1388) in the implementation of the transition processes of Azerbaijan's economy, including reforms in the country's finance sector, Deputy Regional Director of the State Secretariat for Economic Affairs of Switzerland for the South Caucasus (SECO), Matthias Feldmann said at the opening of a training centre for capital market participants in Baku.
"We also cooperate with the World Bank and Azerbaijan's state structures on a permanent basis under the project for the modernisation of the capital market. Switzerland has sufficient experience in this sphere and this project is an important part of our support to the development of the country's finance sector," Feldmann said.
The reformation of the financial sector plays an important role in ensuring the economic development, according to Feldmann.
"Conduction of these reforms is not an easy process and requires time. In this regard, the opening of a training centre is going in a right way in implementation of reforms in the capital market," Matthias Feldmann added.

/Trend/